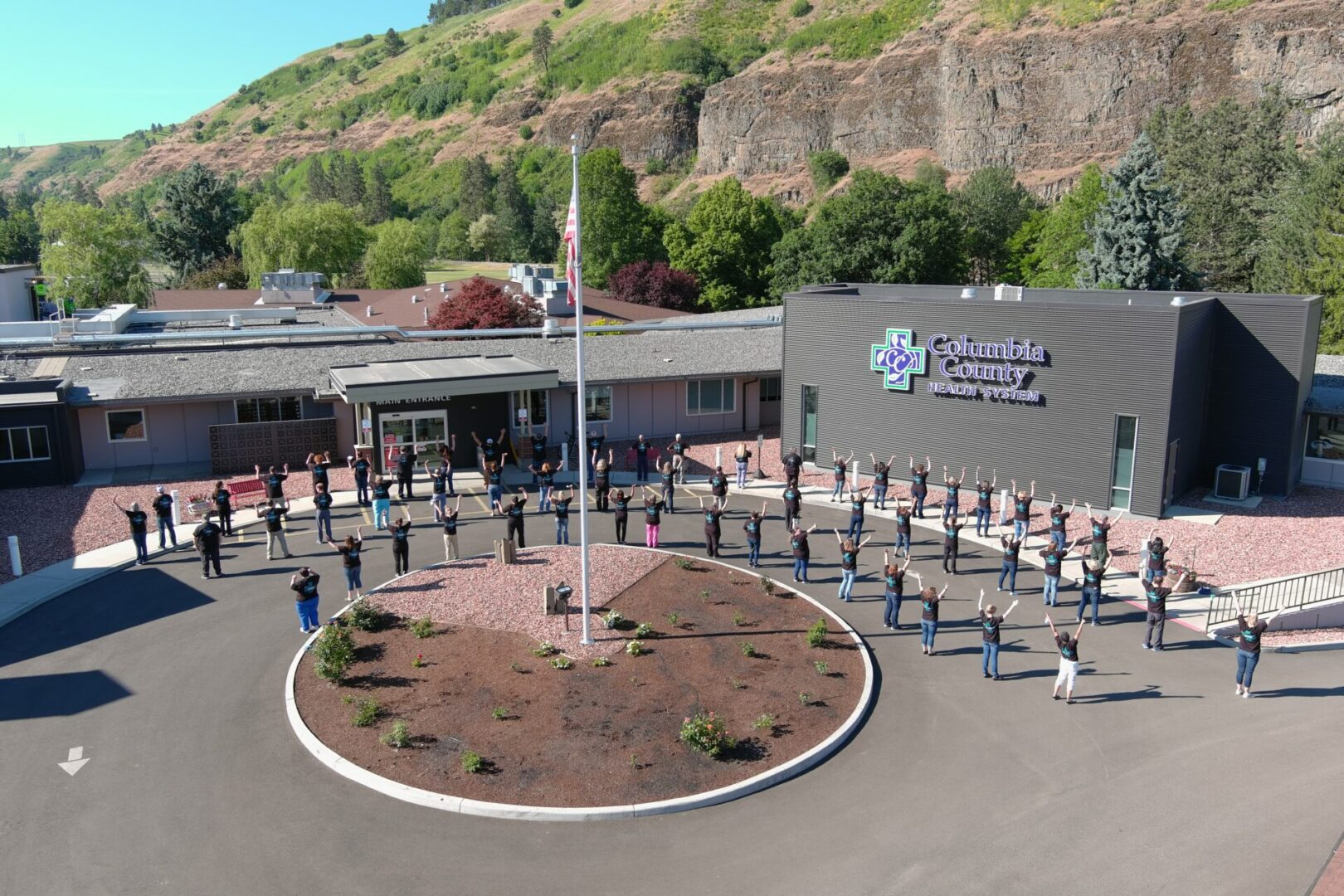 Be a part of something great!
We are patient-centered and believe in whole-person care
Come join our passionate and progressive team
Columbia County Health System is a healthcare provider that strives to be an essential part of the community by promoting health in the region and providing compassionate care for all who seek it. Located in Southeastern Washington, within the Touchet River Valley of the Blue Mountains, our mission is to create accessible and quality medical services for everyone we serve while remaining rooted in our values of respect, integrity and service excellence. We prioritize making a positive impact on each life we touch with personalized care tailored specifically for individual needs. Our vision is to foster healthier communities through collaborative innovation and sustainable partnerships centered around patient-centered care.
WHAT OUR EMPLOYEES HAVE TO SAY ABOUT US.
One July afternoon upon visiting a nearby University for our freshman basketball player, I said to my wife, let's go for a drive in the Country after the tour.  On the drive I wishfully said, "wouldn't it be nice if there were a Remote Access hospital near here."  My wife Googled and sure enough one was in Dayton.   We drove up to the Administration building and met the friendliest receptionist who informed me that not only was the hospital looking for nurses, but they could pay Portland and Seattle wages. I said, "well, if that's true have someone call me." Forty five minutes later I received a call from the Chief of HR.  That call resulted in my making the move to Columbia County Health System.  Love the people here.  So accommodating of me joining the team. - Anthony, RN, BSN
Working at a small company where employees greet each other and support each other is truly a wonderful experience. The close-knit and friendly atmosphere fosters a sense of camaraderie that is hard to replicate in larger organizations. From the moment I step into the office, the warm greetings and genuine smiles create a positive work environment. It's refreshing to know that you're not just a face in the crowd, but an integral part of a tight-knit team. In this setting, collaboration comes naturally, and everyone's contributions are valued and appreciated. The supportive nature of the team at CCHS encourages open communication, making it easy to share ideas and seek assistance when needed.  The sense of unity within the team creates a strong support system, helping each of us thrive and succeed. Working with such a great company feels like being part of a big family, where everyone has each other's back, making the journey not only professionally rewarding but also personally fulfilling. - Kimberly Lake, RN, BSN Employee Health & Wellness
CLICK THE BUTTON BELOW TO SEE OUR CURRENT POSITIONS