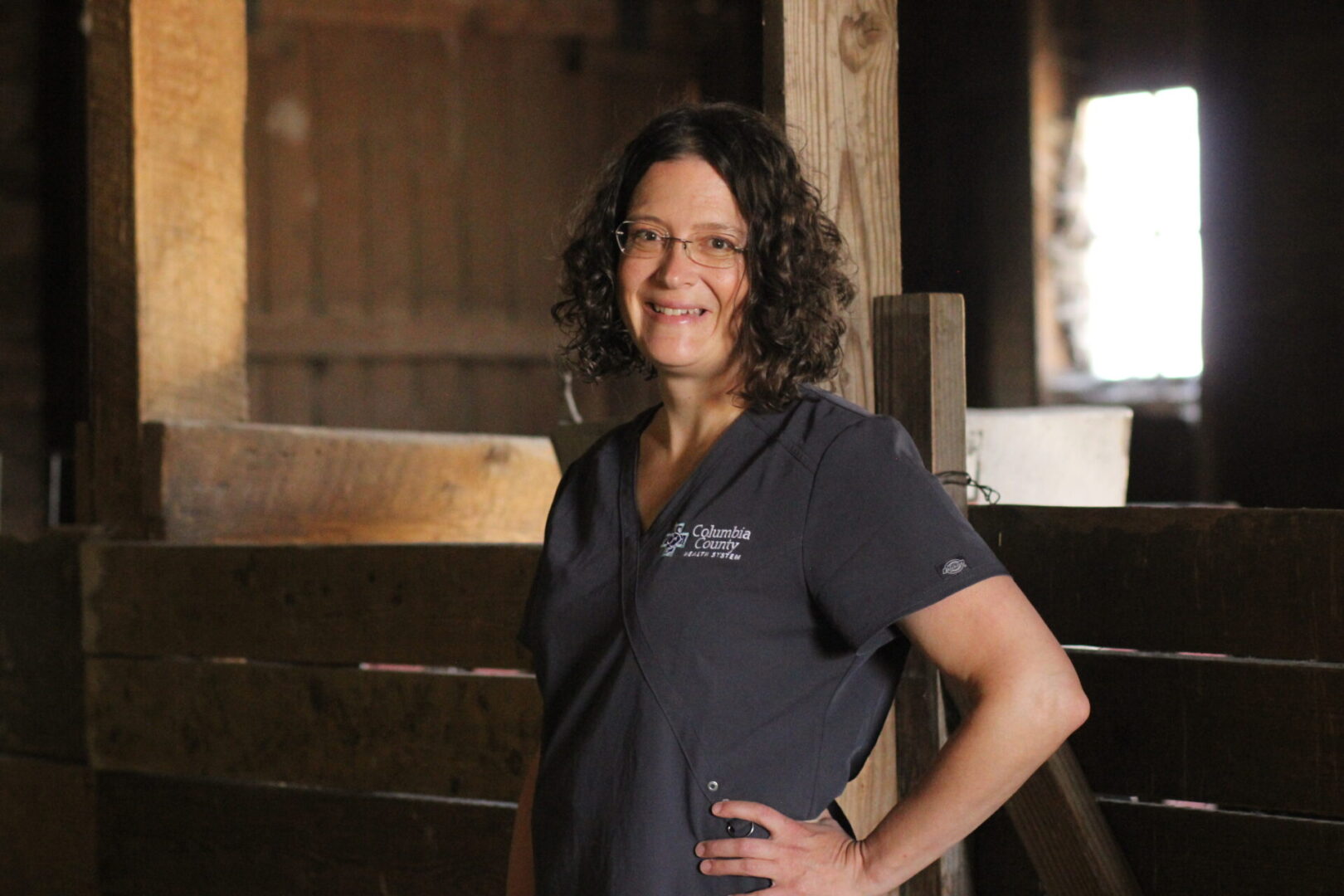 Call or Text: 509-540-0859
Email: Ruth.Yutzy@cchd-wa.org
Ruth is a certified diabetes care and education specialist and registered nurse. Ruth received her Associate's Degree in Nursing at Walla Walla Community College in 2018 and in 2020 her Bachelor's of Science in Nursing with WSU.  She has worked with Columbia County Health System in Acute Care, Emergency and Long Term Care. Ruth has lived in Dayton for 7 years and is an active member of the community with school age children and a hobby farm outside Dayton.
"I became interested in diabetes in nursing school and saw a need in our community for diabetes services that I feel privileged to fill.  I believe in providing patient centered care. No shame or blame tactics here; I will meet you where you are and we will work together to meet your goals. The exciting thing about working with diabetes management is how lifestyle changes and knowledge can make a big difference in outcomes.  I will be meeting with people one-on-one and collaborating with clinic providers to assist them with tools and resources to best self- manage their diabetes. "
Diabetes is a complex disease, and it requires daily self-management. Making healthy food choices, staying physically active, monitoring your blood sugar and taking medications as prescribed. It's also important to speak regularly with your diabetes care team to problem solve, reduce risks for complications and cope with lifestyle changes.
Successful self-management will help you feel better and reduce chances of developing complications such as heart disease, dental disease, eye disorders, kidney disease, nerve damage or more.
As a diabetes care and education specialist Ruth can help you learn how to take care of yourself — guide you through your treatment and help you with any fears, issues and problems you encounter along the way.
At Columbia County Health System, we are committed to preventative care and helping people with diabetes gain the right tools to manage their diabetes, and achieve the best health outcomes possible.
Times to seek diabetes education:
-         At diagnosis
This can be scary and overwhelming and diabetes education can equip individuals with the knowledge, support and tools to navigate this complex disease.
-         When not meeting goals
This is a great time to review what a person is currently doing to manage their diabetes, and how these strategies are working.  Then to develop a new personalized plan that will allow the person with diabetes to meet their goals and achieve the best possible outcomes.
-         New to Insulin?
Diabetes Education can train people how to use insulin, calculate doses, count carbohydrates and about insulin safety.
-         When complications arise
Diabetes education can help an individual understand the disease process, connect with appropriate resources and minimize the progression of these complications.
-         During Life transitions
This can be a challenging time and it is easy to get off track. Diabetes Education can help people connect with local resources, communicate with providers and provide encouragement and support.    
Additional Resources