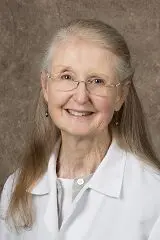 Dr. Gwynneth Neace, DO
Dr. Gwynneth Neace, DO is a Board Certified Pediatrician and received her American Board of Pediatrics certification in 1989 and re-certified in 1996. Dr. Neace is also a PALS (Pediatric Advanced Life Support) instructor and practices emergency medicine. She has also been an Instructor for EMTs from basic through Paramedic level since 1978. Dr. Neace received her Bachelor degree from Washington State University and her Doctor of Osteopathic Medicine from the University of Health Sciences, Kansas City, MO. Dr. Neace most recently worked at Metropolitan Pediatrics in Portland, OR., as well as, at Columbia Medical Clinic in Ilwaco, WA. She served as the chief of staff of Ocean Beach Hospital and helped develop their specialty consultation program with Portland hospitals. Dr. Neace joins her husband Lewis Neace, DO in returning to Columbia County.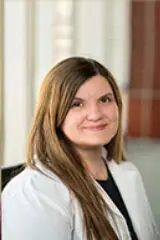 DR. April Biggs, MD
Dr. April Biggs was born in Wynne, AR and is a graduate of Hendrix College with a bachelor's degree in chemistry.  She obtained her medical degree from the University of Arkansas for Medical Sciences in Little Rock.  Her residency in family medicine was with Texas A&M/Scott and White Hospital.
Dr. Biggs has twenty-one years of experience in Family Medicine and has practiced full-spectrum family medicine from delivering babies, various office procedures to geriatrics.  She especially enjoys providing care for entire families as this gives her more insight regarding their environments and stressors which greatly impact health and well-being. 
Since graduating from residency in 2003 she has lived in the Yakima Valley in central Washington and worked with the same clinic system for all but one year of that time.  She is married and has a twenty-five-year-old daughter and 5-year-old son.  Hobbies include reading, hiking, spending time with her family and pets. 
Dr. David Woolever, MD
Dr. David Woolever is an Internal Medicine Specialist with over 38 years of experience.  Graduating with honors from Loma Linda University School Of Medicine in 1983,  Dr. Woolever, brings over 38 years of diverse experience to Columbia County Heath Systems Waitsburg Clinic in Waitsburg WA.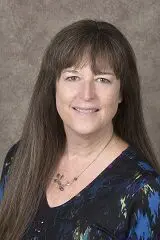 DAWN MEICHER, ARNP
Dawn Meicher, ARNP spent 15 years in Intensive Care Nursing in Colorado. She received her Masters in Nursing and her American Academy Nurse Practitioner certification in 2006. Dawn joined the Waitsburg Clinic in March of 2006 as a primary health care provider.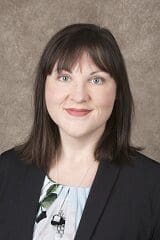 Lindsay McLaughlin, ARNP
Graduated from Northern Arizona University with a bachelor's degree in biomedical science and a bachelor's degree in nursing in 2012, magna cum laude.  She practiced as an RN for several years in progressive care, rural health care, urgent care, and home health/care coordination before going back to school at Chamberlain College of Nursing to get her master's degree in nursing with distinction in 2018.  She practiced as a primary care provider in rural New Mexico with experience in family medicine, minor dermatologic procedures, and Suboxone therapy for pain management and opioid use disorder before joining our team at CCHD in March of 2020.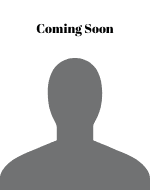 Danny L. Mingus, Pa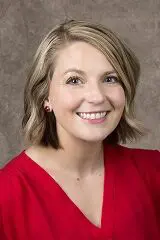 JESSICA KIEFEL, ARNP
I have lived in Waitsburg since I was a kid. I graduated from Waitsburg High School in 2004. My husband also graduated from Waitsburg and teaches high school science at Waitsburg High School. We love our community and want to raise our kids where we grew up. I have always dreamed of working in my community and am blessed to finally have the opportunity to serve those I care about. I practice Family Medicine, which includes all ages. I do have a passion for women's health.  My background is in Emergency Medicine and it has been exciting to make this transition into the clinic setting.
Philosophy: I have a patient centered practice in which the whole patient is my focus. I am a strong believer in preventative medicine when possible. However, I will work to address any medical needs a patient has to improve quality of life.
Education: Graduated from Walla Walla Community college with my Associates in Nursing Degree in 2007.
Graduated from University of Phoenix with my Bachelors of Science in Nursing Degree in 2011.
Graduated from Maryville University with my Masters of Science in Nursing in 2021.
AANP board certified family nurse practitioner.
Board Certified Emergency Nurse
Board Certified Pediatric Emergency Nurse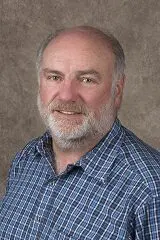 Dr. Kyle Terry, MD
Kyle Terry, MD is a well‐experienced family practice physician who has owned and operated his own practice for the past 23 years in Delano, California. Delano is a small farming area located close to Bakersfield, California. He is a graduate of Utah School of Medicine in Salt Lake City, Utah. With the recent increase in our in-patient volumes, Dr. Terry has taken on the lead role of caring for the acute and swing bed patients. While this limits his time in the clinic, he is very actively caring for local residents with more complex issues that have placed them in the hospital.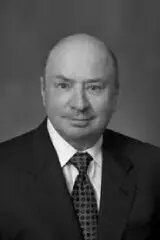 Dr Lewis Neace, DO
Dr. Neace, DO is Board certified in emergency medicine and practices in the Emergency Department at Good Samaritan Hospital in Portland. Stateside, in 1992 Dr. Neace developed and implemented plans for the Air Force Reserve to assume responsibility for helicopter medical transport in the Miami area following Hurricane Andrew. Since 1989, he has served as a space shuttle flight surgeon for the National Aeronautics and Space Administration (NASA). Dr. Neace practiced family and emergency medicine, and was the medical program director in Pacific County, and then Columbia County, Oregon, additionally he was chief of staff, at Ocean Beach Hospital in Illwaco, Wash. He served as director of emergency medicine at St. Helens Hospital (Ore.), and was medical director at Eastmoreland Hospital in Portland until it closed in 2003. He also served two years as Eastmoreland's chief of staff. Dr. Neace earned his doctorate of osteopathic medicine and served his internship at the University of the Health Sciences in Kansas City, Mo. He is a distinguished graduate of the USAF School of Aerospace Medicine at Brooks Air Force Base, Texas. He also holds a bachelor's degree in biology from Whitman College in Walla Walla, WA. We Welcome Dr. Neace and his wife Gwynn back home to Dayton.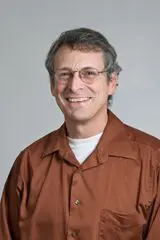 Dr Michael Luce, MD
Michael Luce, MD has served the citizens of Columbia County and surrounding areas since 1980, with an emphasis on long-term, comprehensive, personal, primary care. Board Certified in Family Medicine, Dr. Luce received his MD from Michigan State University, College of Medicine completing his internship and residency in family practice medicine at Madigan Army Medical Center. Dr. Luce has retired from full time duties at the Health System but is still very active in the community providing Medical Director oversight as well as performing Emergency Room services at the hospital.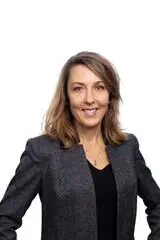 Dr Paula Silha, MD
Paula Silha, MD is a co-owner of Coast to Coast Health Care and the Vice President of Quality Control. She is a board certified Family Practitioner, who graduated medical school from the University of Washington School of Medicine. She spent the first eleven years of her career working in emergency departments in Spokane, WA. (Five years at Deaconess Medical Center a level II trauma center and then six years at Valley Hospital and Medical Center a level III trauma center.) Four years ago, she decided to go back to her roots and integrate her background of Family Medicine and Emergency Medicine. Dr. Silha was excited for the chance to work in smaller communities since she spent the first eighteen years of her life living in a town of 600 in Southeastern Idaho. She has been able to integrate her knowledge of Family Practice and experience as an Emergency Department physician to her work in several small communities over the last four years.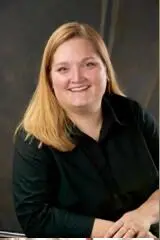 Dr. Sara Ragsdale, do
Sara Ragsdale, DO graduated from Kansas City College of Medicine and Biosciences and completed residency at the University of Kansas Medical Center. She is board certified in family medicine. Dr. Ragsdale worked in rural Fort Scott, Kansas for 7 years and in Newport, WA for almost 8 years doing full spectrum family medicine- clinic, inpatient, obstetrics and emergency room. She joined Coast to Coast in 2013 and works in rural emergency rooms in Dayton, Odessa, Tonasket and Brewster, WA. She lives in Newport with her husband and 3 sons.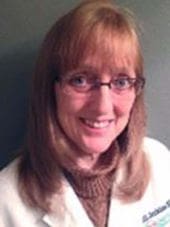 dr. jill jenkins, md
Jill Jenkins, MD served for two years in the Peace Corps as a volunteer working in Liberia West Africa, graduated from medical school at University of Washington School of Medicine, and completed her internship and residency training at Family Medicine Spokane. Board Certified in Family Medicine, Dr. Jenkins has worked in Spokane at Deaconess Medical Center in Emergency Medicine for 10+ years and in Wound Care/Hyperbaric Medicine 10+ years. Dr. Jenkins joined Coast to Coast (C2C) Healthcare in 2011, is a Clinical Account Manager for C2C, and currently enjoys providing Emergency and Hospitalist patient care at rural hospitals in several critical access hospitals in Washington, Idaho and Alaska.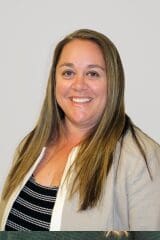 Kortney Killgore-Smith, ARNP
Kortney Killgore-Smith, ARNP is a Family Nurse Practitioner that joined our staff in October of 2012. Kortney will be providing primary health care at the Waitsburg Clinic and Emergency Medical Services at Dayton General Hospital's ER. Kortney was born in White Bird, Idaho and has been working and living in the nearby Lewiston-Clarkston area as an Emergency Department, RN turned Nurse Practitioner. Kortney received her Master's of Science in Nursing from Idaho State University and is board certified as a Family Nurse Practitioner by the American Academy of Nurse Practitioners. Kortney recently married a local farmer and relocated to the Waitsburg area.
Not Pictured:
Dr. Tom Underhill
Dr. Michael Frommlet
Dr. Mark Leonard
Dr. Brad Hunter
Gregg Porter, PA
Nicole Engledow, ARNP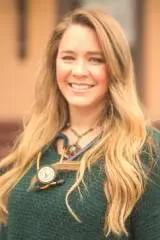 Melissa Czapka, arnp
Melissa Czapka, ARNP is a Dayton local who began her journey with Columbia County Health Systems in 2011 as an LPN at Booker Rest Home. She later spent four years as an RN at Dayton General Hospital providing acute care and emergency services, after graduating from the nursing program at Walla Walla Community College. She went on to earn a Master's of Science in Nursing Degree from Simmons College in Boston, Massachusetts, where she was a member of the honor society. Melissa is now a Family Nurse Practitioner with a passion for rural healthcare and medically under-served populations. She is currently providing services to the community including wound care, family practice, and palliative care services.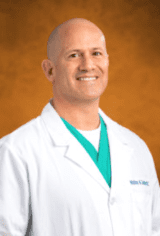 MATTHEW GAMBONE, PA - Dermatology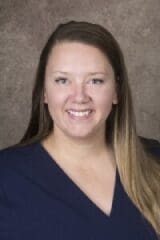 Audra Morgan
Audra Morgan, DMD is a Pacific Northwest native. Born and raised in La Grande, Oregon, she started her dental career as a dental hygienist. Dr. Morgan spent four years as a dental hygienist working in Post Falls, Idaho. Throughout that time she gave back to her local and global community through dental specific mission work, traveling as far as Africa. She went on to earn her Doctorate of Dental Surgery from Oregon Health and Science in Portland, Oregon. After graduation she worked in Bandon and Boardman Oregon for several years, where she provided dental treatment to under-served populations. Dr. Morgan and her family now call Walla Walla home. Dr. Morgan joined the Columbia County Family Dental team this summer and is excited to be providing dental services to the community.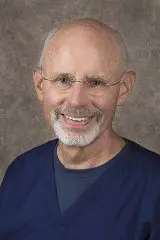 MICHAEL STRANG, DDS